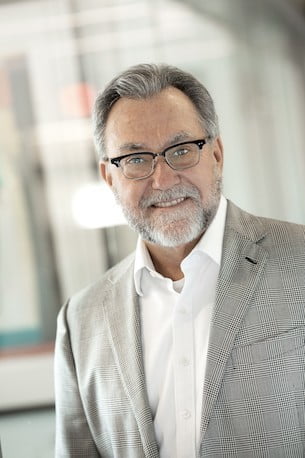 CHIP FUDGE
Chairman
An experienced entrepreneur with a background in collections and subrogation, Chip appreciated the nuance between the two fields and founded CMR in 1988.
Chip is a long-time community investor and philanthropist, and does so as a member of the board for Downtown OKC, Inc., OSU Foundation's Board of Governors, NBC Bank Advisory Board, and the Oklahoma History Center Advisory Board. He speaks to Oklahoma City's emerging leaders in Youth Leadership Exchange (YLX) and is involved with Oklahoma's Court Appointed Special Advocates (CASA) program.
Chip graduated from Oklahoma State University in 1980 with a Bachelor of Arts in pre-law and a minor in philosophy, then continued his education with graduate-level programs at Harvard, Northwestern University, and the London School of Business.
An avid sports fan, Chip cheers for the OSU Cowboys and collects and drives vintage race cars and motorcycles. He enjoys fly fishing, international travel with his wife, and spending time with his children and grandchildren.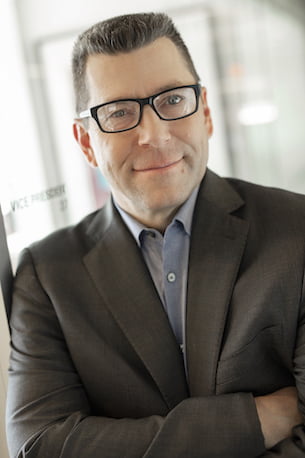 RICHARD COOK
President / CEO
Richard brought his experience in residential mortgage lending, negotiation, and senior leadership to CMR in 1995. We consider him to be an integral stakeholder in developing and maintaining our Lean Six Sigma process philosophy.
At the University of Houston he earned a Petroleum Drill Fluids Engineering Certification & Petroleum Marketing/Petroleum Finance Certification in collaboration with Halliburton & Texaco, then continued his education through programs at the Kellogg School of Business at Northwestern University and Harvard Business School.
Richard is passionate about growing both Oklahoma City and CMR through positive leadership and mentoring and is an active member of Leadership Oklahoma City (class XXVII), as well as a member of the Young Presidents organization.
He is considered a true outdoorsman by most, spending his time fishing and working his exotic game ranch raising wild rams, Russian boars, and longhorns.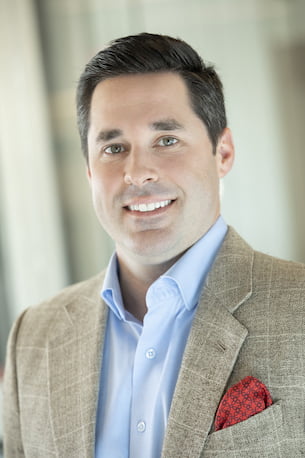 J. TAYLOR FUDGE
Vice President
After 10 years with the organization, Taylor now serves as Vice President. Taylor holds a Bachelor of Science in marketing from Oklahoma State University and a Master of Business Administration from Oklahoma City University. He has continued his education focusing on leadership and entrepreneurship at Babson and Harvard University. Taylor is a lean six sigma green belt, holds a Professional Collections Specialist's license from ACA international, and is a licensed insurance adjuster.
Taylor served as committee leader for the United Way at CMR and also received the "Delores Fund Benefactor Award" from the Oklahoma Coalition against Domestic Violence and Sexual Assault for philanthropic activities. Taylor is a 30 under 30 award recipient, current board member of Upward Transition and co-founder of the St. Joseph's society at his parish, and a graduate of Leadership OKC's young adult program.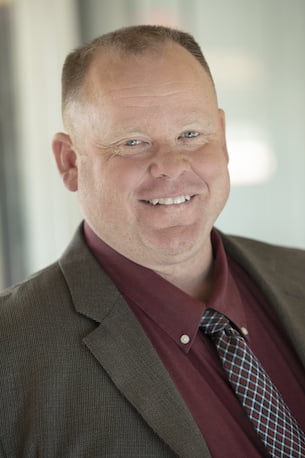 MARON KOOP
Director, Operations
Maron Koop is a Lean Six Sigma Green Belt with 27 years of insurance claims experience, including large commercial exposures. He began his career with CMR, moving on to the Hartford and Country Insurance before returning to Claims Management Resources. He was also recruited as a City Planning Commissioner.
For CMR, Maron served as Employee Development Manager, where he created state-approved continuing education classes teaching advanced liability, negotiation, critical and logical thinking, listening, non-verbal communication, conflict management, and emotional intelligence before he was recruited to build AnSR from the ground up. After starting at zero in 2010, AnSR recovered more than 22 million dollars in 2016.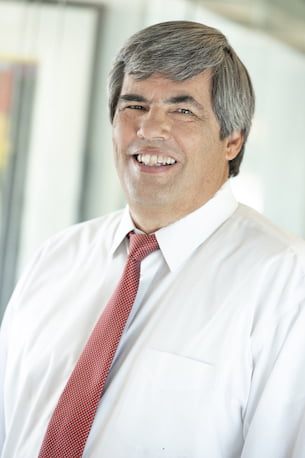 MIKE OLSON
IT Director
Mike has a diverse background in Information Technology, including software development, operations, network, and process design.
Mike holds a Bachelor of Science degree in Math and Computer Science from the University of Central Oklahoma. He also holds multiple certifications in project management, process management, operations and Information Technology Management.
Mike has previously held management positions in software development, operations, process, and data management at OGE Energy Corp, Chesapeake Energy Corp, and Devon Energy Corp all in Oklahoma City before joining CMR as the IT Director.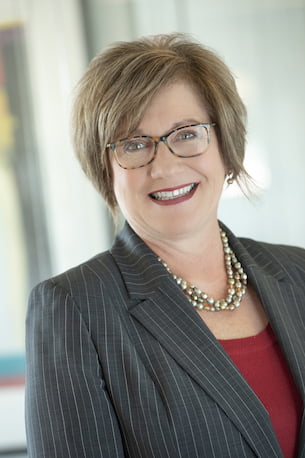 JILL HUDSON, ESQ., SPHR
SPHR – Director, Human Resources
Jill has a broad background in HR compliance, strategic planning, organizational culture, employee relations, benefits design and administration, compensation planning, organizational design, performance management and training and development.
She holds a Juris Doctorate from Oklahoma City University, a bachelor's degree in psychology, a secondary education certification from Ohio Northern University, and has completed significant coursework toward a Ph.D. in industrial/organizational psychology at the University of Georgia. She is a certified mediator and has held the Senior Professional in Human Resources (SPHR) designation for over 20 years.
Jill has previously held executive human resources positions with Macy's Department Stores, McDonald's Corporation, and Sonic Corp. and served as the Chief Human Resources Officer and Executive Vice President for the Bob Moore Auto Group in Oklahoma City. Outside of CMR, Jill is also an adjunct faculty member, instructing for graduate and undergraduate degree programs on ground and online.
Give us a call. We're ready to talk!